©Copyright 1978-2014 A & A Disc Jockey Service. All Rights Reserved.  For more information feel free to Contact Us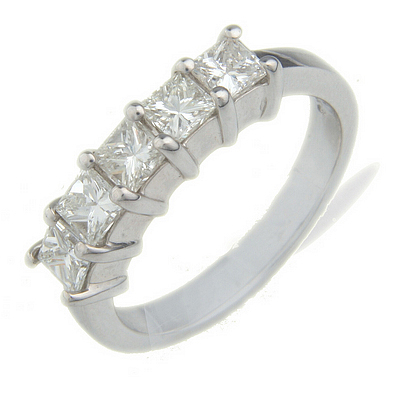 You can present a single flower or a bouquet of flowers to your beloved.

These are the different flowers that are presented on a particular anniversary.

Below is a listing of the flowers and a brief description often associated

with the 1st through 50th wedding anniversaries.

Pansies are the flowers for that special FIRST anniversary because their name comes from the French word pensŠe meaning thoughtful or remembrance. The loving couple intends to remember their love forever.

Daisies are the anniversary flowers for the FIVE year milestone with their statement of loyal love. Daisies are fun and popular in floral chains, reminding the couple of all that links them.

Anniversary flowers for the TEN year anniversary are Daffodils which represent joy and happiness. Beware sending a single daffodil, because if you send them one at a time, the daffodil brings a message of misfortune.

Roses are the most appropriate anniversary flowers when the couple reaches the FIFTEEN-year mark. Roses speak of true, grown-up love; by 15 years, the infatuation and young passion have grown into a maturing love and companionship.

After TWENTY years of being together, florists favor the Day Lily which represents coquetry. In China, day lilies are the emblem for mother and respected woman. That thought makes a bouquet of day lilies a very sweet, honoring gift as a couple's 20th anniversary flowers.

Irises are the anniversary flowers that grace the celebrations for TWENTY-FIVE married years. A bunch of mixed irises can bring the message of a faithful couple who enjoys valuable friendship, shares faith and hope for a bright future together. These flowers celebrate a couple that has developed valor, courtesy and respect, but keeps a passion for their love. Single irises of special colors bring specific messages:

Blue iris - faith and hope

Purple iris - wisdom and compliments

Yellow iris - passion

White iris - purity

THIRTY years are commemorated by the Sweet Pea.

As you reach the FORTY year mark, Nasturtiums are the anniversary flowers that tell the tale of the couple that has known victory in the battle together!

Giving violets for of FIFTY years of faithfulness and being in one another's thoughts daily is a very kind gesture. Ancient Greeks knew the Violet calmed tempers; couples know, after 50 years, that this is true. Give your love of 50 years violets for your anniversary flowers and send a special message.

Blue violet - faithfulness

Purple violet - I love you

White violets - hope for the future

Year

1st

2nd

3rd

4th

5th

6th

7th

8th

9th

10th

11th

12th

13th

14th

15th

16th

17th

18th

19th

20th

21st

22nd

23rd

24th

25th

26th

27th

28th

29th

30th

31st

32nd

33rd

34th

35th

36th

37th

38th

39th

40th

41st

42nd

43rd

44th

45th

46th

47th

48th

49th

50th

51st

52nd

55th

60th

65th

70th

75th

80th

85th

90th

95th

100th

Traditional

Paper 

Cotton 

Leather 

Fruit, Flowers

Wood

Iron, Sugar

Wool, Copper

Bronze

Pottery, China

Tin, Aluminum

Steel

Silk, Linen

Lace

Ivory

Crystal

Tourmaline

Furniture

Turqoise

Aquamarine

China

Opal

Silver

Pearl

Coral, Jade

Ruby

Sapphire

Gold

Emerald

Diamond

Sapphire

Platinum

Diamond, Gold

Oak

Modern

Clocks

China

Crystal, Glass

Appliances

Silverware

Wood

Desk Sets

Linens, Lace

Leather

Diamond Jewelry

Fashion Jewelry

Pearl

Textiles, Furs

Gold Jewelry

Watches

Silver

Furniture

Porcelain

Bronze

Platinum

Brass, Nickel

Copper

Silver Plate

Musical Instrument

Silver

Original Pictures

Sculpture

Orchids

Furniture

Pearl

Time Pieces

Conveyances

Amethyst

Opal

Jade

China

Alabaster

Tourmaline

Lace

Ruby

Land

Real Estate

Travel

Groceries

Sapphire

Original Poetry

Books

Optical Goods

Luxury Goods

Gold

Blue Sapphire

Ruby

Emerald

Diamond

Sapphire

Platinum

Diamond, Gold

Diamond, Pearl

Diamond, Sapphire

Diamond, Emerald

Diamond, Ruby

10k Diamond

Wedding Anniversaries are special occasions for couples to celebrate

their love for each other. Celebrating your wedding anniversary helps

you strengthen your bond and rediscover the reasons you chose to

marry each other. Every wedding anniversary deserves a celebration

in a special way.  A wedding anniversary is special - birthdays happen

automatically, but wedding anniversaries are a benchmark of partnership

success! Your wedding anniversary is a time to celebrate your continued bond with your beloved.  Many couples enjoy honoring the day they were married with a party.  Whether you are celebrating your first wedding anniversary, silver wedding anniversary (25 years) or your golden wedding anniversary (50 years) let A & A Disc Jockey help make your day special.  If you need help with planning your event, let us assist you. We will work out the details with you. Its your event so make it the way you want it.

Happy Anniversary to you!

            Below are a few songs used to celebrate that special day...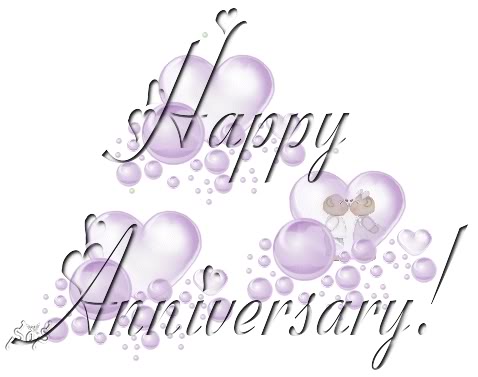 Just for fun

"A wedding anniversary is the celebration of love, trust, partnership, tolerance and tenacity. The order varies for any given year."

- Paul Sweeney

Traditional anniversary gift listed by year

Lonestar

Louis Armstrong

Harry Connick Jr.

Anne Cochran & Jim Brickman / Journey

Tony Toni Tone

Glenn Miller Orchestra / Django Reinhardt

Eddie Howard / Anita Harris / Al Jolson / Connie Francis

Brady Seals & Wynonna

Mariah Carey

Jimmy Durante

Styxx

Celine Dion

Frank Sinatra

Roberta Flack

Patsy Cline

Linda Ronstadt & Aaron Neville

Journey

Nat King Cole

Kenny Loggins

Randy Travis

Alabama

Ray, Goodman & Brown / Little River Band

Joan Regan / The Four Lads / Slim Whitman

Rod Stewart / Van Morrison

Harry ConnickJr.

Sonny & Cher

Flamingos

Alan Jackson

Bryan Adams

Frank Sinatra

Bill Medley & Jennifer Warnes

Harry Connick Jr.

Billy Joel

Bill Withers

Crystal Gayle

Sammy Kershaw

Elvis Presley

Johnny Mathis

Association

R E O Speedwagon

Platters

Travis Tritt

Five Satins / Shep & The Limelites

Johnny Ace

Vanessa Williams

Kenny Rogers

Kenny Chesney

Peabo Bryson

Clint Black

Tammy Wynette

Nat King Cole

Commodores

Orleans

All 4 One

Herb Alpert

Commodores

Kenny Rogers

Perry Como

Natalie Cole and/or Nat King Cole

Kenny Rogers

Rod Stewart

Clint Black

Harry Connick Jr.

Bette Midler

Kenny Rogers

Frank Sinatra

Shania Twain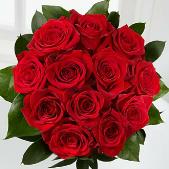 Amazed

A kiss to build a dream on

A wink and a smile

After all these years

Anniversary

Anniversary Song

Anniversary waltz

Another you another me

Anytime you need a friend

As time goes by

Babe

Because you loved me

Best is yet to come

Closer I get to you

Crazy

Don't know much

Faithfully

For sentimental reasons

For the first time

Forever and ever amen

Forever's as far as I'll go

Happy Anniversary-

Happy Anniversary 

Have I told you lately

I could write a book

I Got You Babe

I only have eyes for you

I'd love you all over again

I'll always be right there

I've got you under my skin

(I've Had) The Time of My Life

It had to be you

Just the way you are

Lean on me

Long and lasting love

Love of my life

Love me tender

Misty

Never my love

One true man

Only you

Only you and you alone

Our Anniversary

Pledging my love

Save the best for last

She believes in me

She's got it all

Shower you with love

Something that we do

Stand by your man

Stardust

Still

Still the One

These Arms

This Guys In Love With You

Three Times A Lady

Through the Years

Till the End of Time

Unforgettable

Vows Go Unbroken

When I Need You

When I Said I Do

Where Or When

Wind Beneath My Wings

You Decorated My Life

You Make Me Feel So Young

You're Still The One

Anniversary Flowers

  1st Wedding Anniversary - Carnation or Pansy

  2nd Wedding Anniversary - Cosmos

  3rd Wedding Anniversary - Fuchsia

  4th Wedding Anniversary - Geranium

  5th Wedding Anniversary - Daisy

  6th Wedding Anniversary - Calla Lily

  7th Wedding Anniversary - Jack-in-the-Pulpit

  8th Wedding Anniversary - Clematis

  9th Wedding Anniversary - Poppy

10th Wedding Anniversary - Daffodil

11th Wedding Anniversary - Morning Glory

12th Wedding Anniversary - Peony

13th Wedding Anniversary - Hollyhock

14th Wedding Anniversary - Dahlia

15th Wedding Anniversary - Rose

20th Wedding Anniversary - Day Lily

25th Wedding Anniversary - Iris

28th Wedding Anniversary - Orchid

30th Wedding Anniversary - Sweet Pea

40th Wedding Anniversary - Nasturtium

50th Wedding Anniversary - Violet

"Your Day... Your Vision...Your Dream.    Our Promise!"

Phone:  (336) 292-5446               Fax:  (336) 292-9749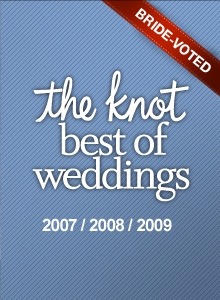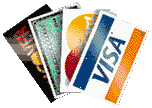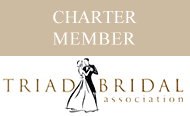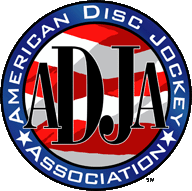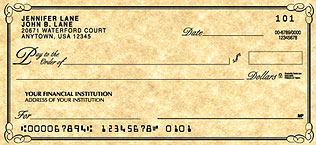 For your convenience...

We accept: